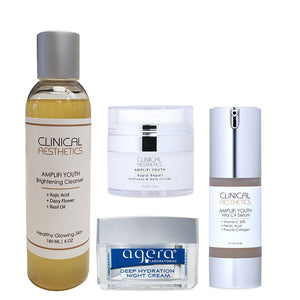 Anti-Aging Must Haves
Powerful anti-aging products you need to be using every day! An Brightening Cleanser, a potent Vitamin C Serum and a Hyaluronic Acid night cream.

Combo includes Brightening Cleanser 6 oz, 20% Vitamin C+ Serum w/Ferulic 1 oz, Rapid Repair Eye, dark circles and puffiness, Deep Hydration Hyaluronic Acid Night Cream, 1.7 oz

Normally $213.00, discounted to $190.00.